10A TRADE SCHOOL x
ZÉZÉ FELLOWSHIP
DECEMBER 2022 - FEBRUARY 2023
10A Trade School creates big
, bold one-of-a-kind opportunities for LGBTQIA2S+ Black and Brown learners and practitioners of all ages to champion our next generation of changemakers through project-based learning excursions, concrete industry experience, mentorship, and ongoing community support through their journey.


︎ THE PROJECT ︎
Working alongside the visionaries of ZÉZÉ, 10A Trade School fellows will help build from the ground up a boundary-breaking model for a mixed-use commercial space that centers inclusivity and creativity, and queerness in community.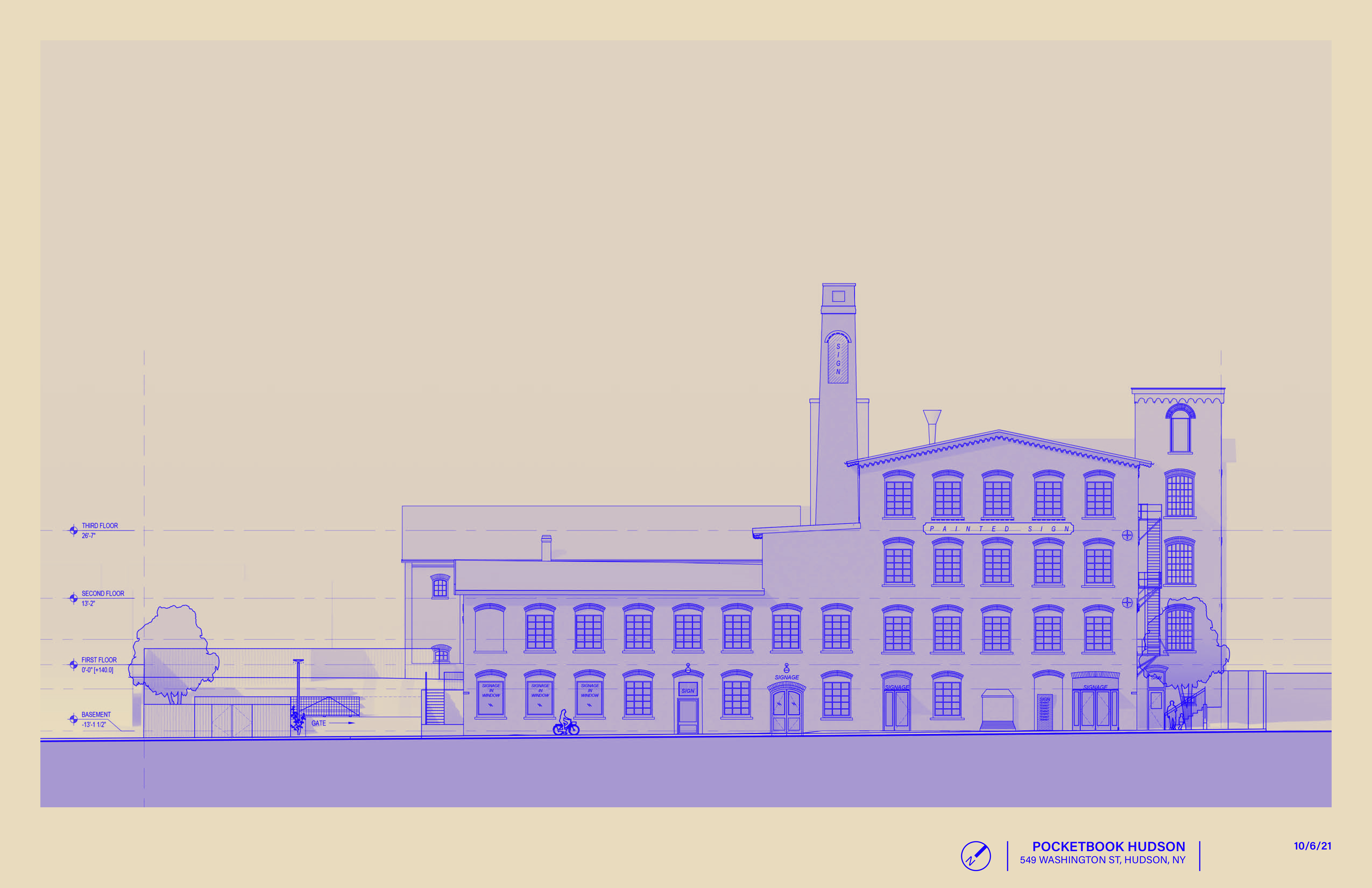 Designed to introduce fellows to ZÉZÉ's concepts of "space as functional sculpture" and "hotel as exhibition," the PBF's urban meets rural environment is the canvas for your inspiration. From architecture to art curation to textile design, we will explore methods of solving design problems through creative processes and collaborative workshops.

︎ THE BUILDING ︎



The once abandoned 70,000+ sqft Pocketbook Factory building in Hudson, NY will be reimagined as a hotel and restaurant, bathhouse/spa, with artist studios and other businesses.
Under the direction of Los Angeles / New York-based architecture and design firm,

Charlap Hyman & Herrero

(named to Architectural Digest's list of 100 top interior designers and architects working today), fellows will input ideas and be tasked with assignments that shape the development of the building. Fellows will advance their skills in workshops lead by guest experts who frame architecture within social, cultural, and historical contexts.
︎ THE TEA ︎

︎

Tuition-free

enrollment in 10A Trade School for all fellows

︎ Travel expenses between

NYC and Hudson

during our monthly 3-day residencies

︎

Two-night weekend accommodation

in an architecturally stunning house with your cohort of fellows while in residence in Hudson, NY



︎Mentorship, camaraderie, + world-building experiences in

a safe space

together

We encourage applicants with accessibility to the Hudson/NYC area to join.

~ Additional funding is available to cover other necessary expenses so that costs are not an obstacle to apply ~
︎ What is the time commitment? ︎



Over the course of a quarter,

fellows should expect to spend about 3-4 days per month

in the Hudson/NYC area. This week will include one full day (Thursday) of programming in New York City for workshops/presentations and one weekend (Friday - Sunday AM) in Hudson, NY for site visits/cohort work sessions.



︎ How do I apply? ︎
︎︎︎Register using the link HERE ︎︎︎
---
ASSIGNMENTS / FELLOWSHIPS
Click below to learn more about each of our six fellowship offerings:

---